Group pictures will be postponed tomorrow due to the amount of students that will be gone tomorrow for various reasons. They will be re-scheduled at a later date. Thank You!

It's Pajama Day & Flashlight Reading Tuesday at School for more Reading Month Fun! Bring a Flashlight if you have one!

Reminder: School is IN SESSION ALL DAY tomorrow, March 15th We will dismiss at 1pm on Thursday the 16th. No School Friday March 17th or Monday March 20th

Reading Month Fun Continues at Newburg United! "All the Place You Can Go with Reading" Dress like a Tourist tomorrow!

The JH BBB Tournament scheduled for Tomorrow in Glenburn has been cancelled. No JH BBB Practice after school today (Friday) and No Tournament Saturday March 11th in Glenburn.

It's the Last Day of National FFA Week tomorrow! Dress in FFA Colors-Blue & Gold or Wear FFA Clothing!

Dress as if the year was 1970 Thursday!

FFA Week continues! Dress in your BEST Camouflage on Wednesday

It's National FFA Week! Help us Celebrate the Newburg FFA Chapter by dressing as Cowboy/Cowgirl on Tuesday!

Good Evening! Reminder, there is No School Monday, February 20th! Enjoy your three day weekend!

This evening's JH BBB Game vs Ojibwa at Westhope has some changes due to lack of players 1st Game at 4:30 will be mainly 8th graders with 4 quarters Following that, the younger players will play 2 extra quarters Spread the Word!

Good Evening! Reminder that tomorrow, Friday Feb 10th, School Dismisses at 1pm for Students! Have a nice weekend!

Due to a storm day needing to be made up: School will be in session ALL day March 15th. March 16th School will dismiss at 1pm. There will be NO School March 17th or 20th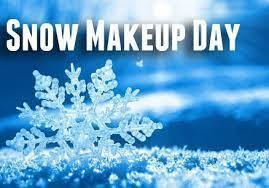 Reminder: Parent/Teacher Conferences are being held tomorrow (Wed Feb 8th) in Newburg! Elementary has scheduled times, 7th-12th Grade teachers will be available to visit with until 8:30pm! We can't wait to see you all!

JH BBB vs TGU @ Newburg tomorrow (Tues Feb 7) will be just one game at 4pm!

Boys Basketball game in Westhope tonight (Mon Feb 6) will NOT have food concessions! Pop, Candy and Popcorn will be available.
No JHBBB Practice tonight after school
GBB game in Bottineau will begin at 4:30 with the JV game. The Varsity game will begin at 6:00 PM in Bottineau. GBB game is still scheduled for tonight in Bottineau. Times have been moved up to 4:30 and 6:00. Thank you
The JHBBB Game tonight with South Prairie has been postponed due to possible impending road and weather conditions. A make-up date for this game will be announced soon. JHBBB will still plan on practicing after school in Newburg as of now. Thank you

Schedule Update! JH BBB vs Ojibwa in Westhope on Mon Jan 30th will be just ONE GAME at 4:30!